Schiller Grounds Care and the National Gardening Association Announce 2012 Mantis Awards Winners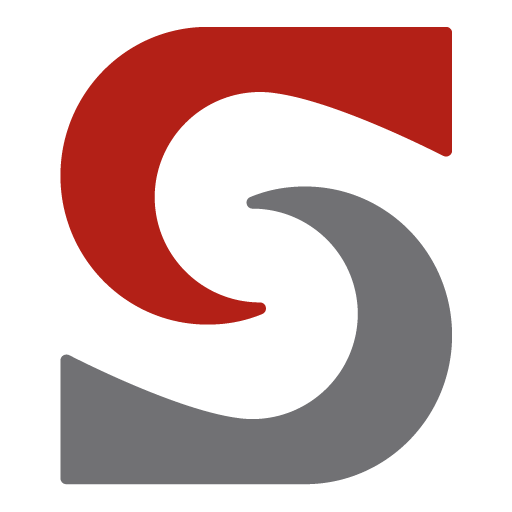 Twenty-Five Community & Youth Garden Programs Receive Mantis Tiller/Cultivators
May 10, 2012 – Schiller Grounds Care, Inc., manufacturer of landscape and garden-friendly tools under the brand names of BOB-CAT, Bunton, Classen, Little Wonder, Mantis, Ryan and Steiner, and the National Gardening Association (NGA) announced today the winners of the 2012 Mantis Awards. The nationally recognized Mantis Awards for Community & Youth Gardens completes its 17th year having provided nearly 300 community and educational gardening groups with tillers to help establish and maintain their gardens.
Each year, the NGA helps to present the Mantis Award to charitable and educational garden projects that enhance the quality of life in their host communities. Over 800 applications were received for the 2012 Mantis Awards from school programs, non-profits, and community gardens across the United States each demonstrating a passion and commitment to teaching the many benefits of gardens.
2012 Mantis Awards winners were selected to receive the Mantis Award based on the creativity of their programs, the innovativeness of their approach, and the long-term sustainability of their plans.
Twenty-five outstanding applicants were selected to receive a Mantis Tiller this year in their choice of gas-powered 2-cycle engine or electric motor valued at $349.
2012 Mantis Awards Winners:
Communities in Schools of Forsyth County – Walnut Cove, NC
Children's Attention Home Charter School – Rock Hill, SC
Regional Environmental Council of Central MA (REC) – Worcester, MA
City of Kingston – Kingston, NY
Growing Together Giving Garden – Phoenix, AZ
Urban Ministries of Wake County – Raleigh, NC
Tempe Community Action Agency – Tempe, AZ
Palos Hills Resource and Rec. Dept – Palos Hills, IL
Public Health Fund Incorporated – Tory, MO
Los Angeles County Community Development Foundation – Monterey Park, CA
Southern Trinity Joint USD – Bridgeville, CA
ECHO Housing Corporation – Evansville, IN
Wattles Farm and Neighborhood Gardeners – Los Angeles, CA
DeVries Nature Conservancy – Owosso, MI
Aroostook Band of Micmacs – Presque Isle, ME
Full Spectrum Farms, Inc. – Cullowhee, NC
Boys and Girls Clubs of the Sioux Empire/Youth Enrichment Services – Sioux Falls, SD
Hali'imaile Community Garden – Kahului, HI
Marshall School and Community Garden – Marshall, AR
Butte Communities Improvement Association – Arco, ID
Dahlonega School/Community Garden – Stilwell, OK
Gardendale Elementary Magnet School – Merritt Island, FL
Southwest Conservation Corps (SCC) – Salida, CO
Coastal Women for Change – Biloxi, MS
Kennesaw State University Research and Service Foundation – Kennesaw, GA
Schiller Grounds Care and the National Gardening Association will launch the 18th Mantis Awards season next month with applications accepted from June 2012 until March 1, 2013.
To learn all about the Mantis Awards for Community & Youth Gardens and attain complete application criteria, visit www.garden.org or www.kidsgardening.com.
About Mantis
For nearly 30 years, Mantis has made gardening easier with its famous tiller/cultivators, dual-chamber composter, and many other gardener-friendly tools. Mantis products are available direct from the Southampton, PA factory, via mail-order, and through more than 4,500 equipment dealerships and retailers nationwide. To learn more about Mantis products visit their website at www.mantis.com.
Mantis is a registered trademark of Schiller Grounds Care, Inc.
About Schiller Grounds Care, Inc.
Southampton, PA based Schiller Grounds Care creates and brings to market a broad variety of landscaping, gardening and turf care equipment for residential and commercial use under the brand names of BOB-CAT, Bunton, Classen, Little Wonder, Mantis, Ryan and Steiner. To learn more about Schiller Grounds Care and its various brands of power equipment, visit www.schillergc.com.
About the National Gardening Association
Founded in 1973, the National Gardening Association (NGA) is a national nonprofit leader in plant-based education, respected for its award-winning, information-rich Web sites and newsletters; grants, curricula, and resources for youth gardens; and research for the lawn and garden industry. NGA's mission is to promote home, school, and community gardening as a means to renew and sustain the essential connection between people, plants, and the environment. To learn more about gardening with children, please visit www.kidsgardening.org.
# # #
Contacts:
For Mantis, Schiller Grounds Care and detailed information about 2012 Mantis Award's Winners
Linda Beattie
215-357-5110
[email protected]
For the National Gardening Association
Michael Metallo
802-863-5251
[email protected]