Mantis® Introduces New Line of Electric and Cordless Tillers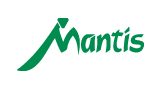 Mantis® Introduces New Line of Electric and Cordless Tillers
Versatile machines offer exceptional power and instant start without gas, noise or fumes
Highlights:
Mantis introduces two new products for 2018, an electric and a cordless tiller/cultivator.
The electric tiller features a 120V motor, while the cordless model is powered by a 58V lithium ion battery.
The machines take the oil, gas, fumes and noise out of yard work, and bring enough power to handle any yard task, in or out of the garden.
SOUTHAMPTON, PA. (April 3, 2018) – Mantis, leading manufacturer of tillers, composters and other outdoor power tools, has announced the launch of the Mantis 3000 Series tillers, which includes the Electric Tiller/Cultivator (3550) and the 58V Cordless Tiller/Cultivator (3558). These new products bring enough power to tackle multiple gardening and digging tasks, without the gas, fumes or noise.
The Mantis Electric Tiller is powered by a clean and quiet 120V electric motor, while the Mantis Cordless Tiller features a 58V rechargeable lithium ion battery that delivers up to 30 minutes of full-power performance. Both tillers feature push-button starting and a two-speed motor that delivers the right power for the job. Consumers will appreciate the quiet operation of these compact, efficient digging machines, plus there's no need for refueling and oil changes.
Living up to the Mantis name—known for high-quality tillers—these models both feature a generous 12" tilling width and 8" tilling depth, for fast, impressive results without spending all day on the drudgery of digging and weeding. They both offer two-speed options, so users can manage the power of the machine to match their job requirements.
As with all Mantis tillers, these new mini-tillers can do more than just dig. Weighing only 24-26 pounds and sporting 16 sturdy, steel, power-trowel tines, they can be used to re-establish garden beds, cultivate and power-weed with ease.
"We're pushing boundaries with these new Mantis products, taking them beyond gas-powered offerings and further beyond expectations," said Walt Schoenborn, Mantis brand director. "With these, and all of our products, we encourage our users to take them out of the garden and test their capabilities around their entire yard."
The powerful 3000 Series tillers offers comfort and mobility, featuring ergonomic loop handles with padded grips and an easy-engage throttle. The handles also fold down easily for storage and transport, so they are ready to work wherever and whenever they're needed.
For more information on the new Mantis 3000 Series tillers, visit Mantis.com.
About Mantis
For over forty years, Mantis has created compact lawn and garden products packed with big performance and they continue to improve product engineering, innovative design and high-quality manufacturing. From the lightweight, versatile Tiller/Cultivators to the ComposTumblers, Mantis products are built for a lifetime of usage and have been empowering gardeners around the world since 1980. For more information visit Mantis.com.